After a highly visible 2019 summer season that revolved around the 150th anniversary of the Brussels tram, and the first trips on our brand new museum line along avenue Louise, rue Royale and rue de la Régence, the 2019-2020 winter season is here with lots of interesting and attractive activities!
> More opening days!
As usual, the Museum will be open every second weekend of the month from October to March, from 1 p.m. to 5 p.m. This year, though, we will extend this to certain public holidays. This means we will be open for 6 days in November. On each opening day, you will be able to shop at the Retro-Shop, or get snacks and drinks at our bar. On top of this, there will be heritage trips with trams that rarely venture outside the Museum (depending on technical availability):
12 and 13 October: PCC trams
1, 2, 3, 9, 10 and 11 November: "5000 series" trams
14 and 15 December: "standard" trams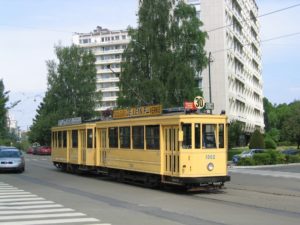 11 and 12 January: motor cars 1505 and 9098, both repainted in 2019
12 January: bus from the 60ies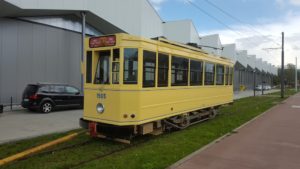 8 and 9 February: trams 9079 and 9098
9 February: bus from the 60ies (8366)
14 and 15 March: presentation of three "Belle Epoque" cars that were recently restored (984, 1305, 1348)
15 March: bus from the 70ies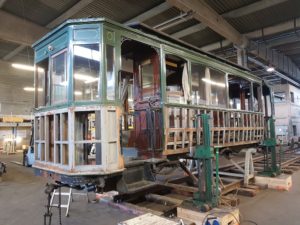 For more information on fares and schedules: click here
> Heritage bus trips!
We will also be running museum buses on special trips. Departure at the Museum is at 10 a.m., with an additional stop at Montgomery at 10.05 (at the 61 stop), arrival back at the Museum is at 1 p.m. Fares: €5 for Museum members, €12 for non-members. The ticket also gives access to the Museum and to our trams running on that day. You do not need to register beforehand.
13 October: celebration of 50 years of Van Hool-Fiat "3" buses, with bus 8441 of 1969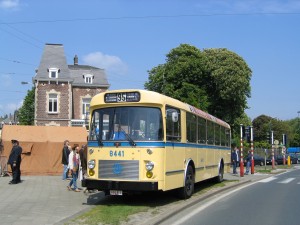 3 November: trip with a 1956 BÜSSING bus
> Christmas Market at the Museum
On 14 and 15 December the very first Christmas Market will be held at the Museum. On this occasion, admission will be free of charge!
> The Tram Vin chaud
This Tram Vin chaud has become an integral part of the holiday season at the Museum. This year, it will run on 7, 8, 21 and 22 December.